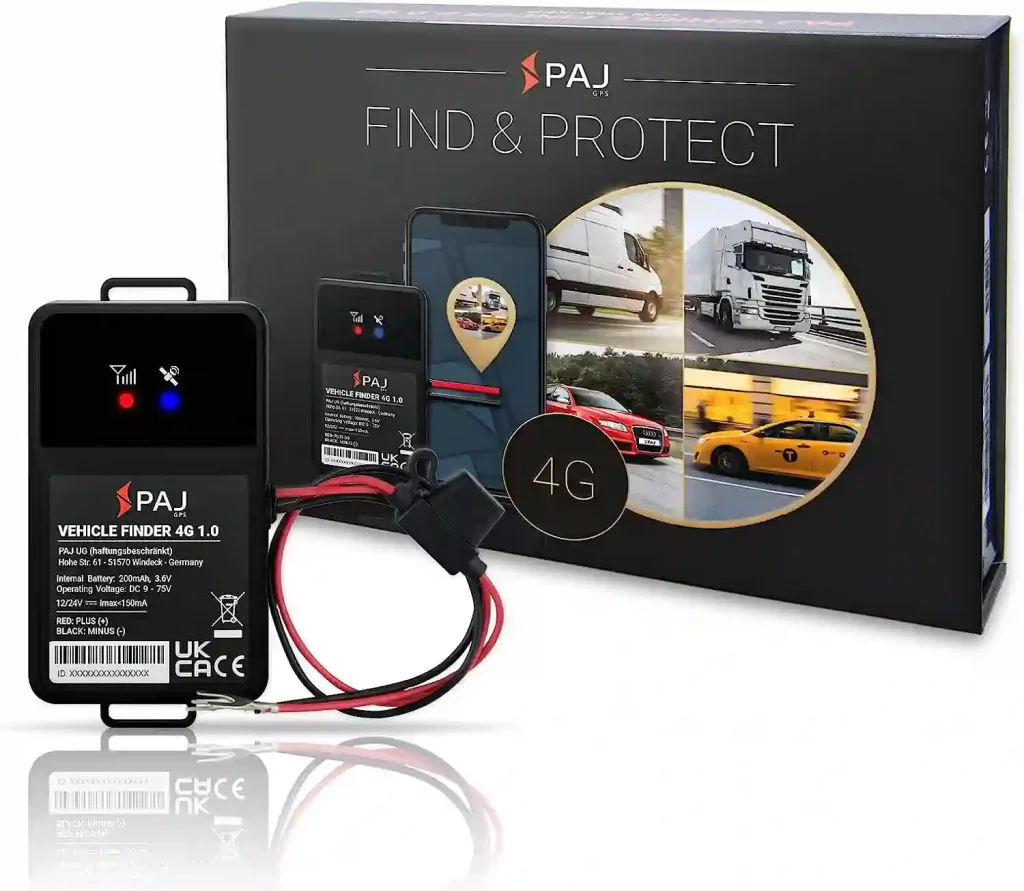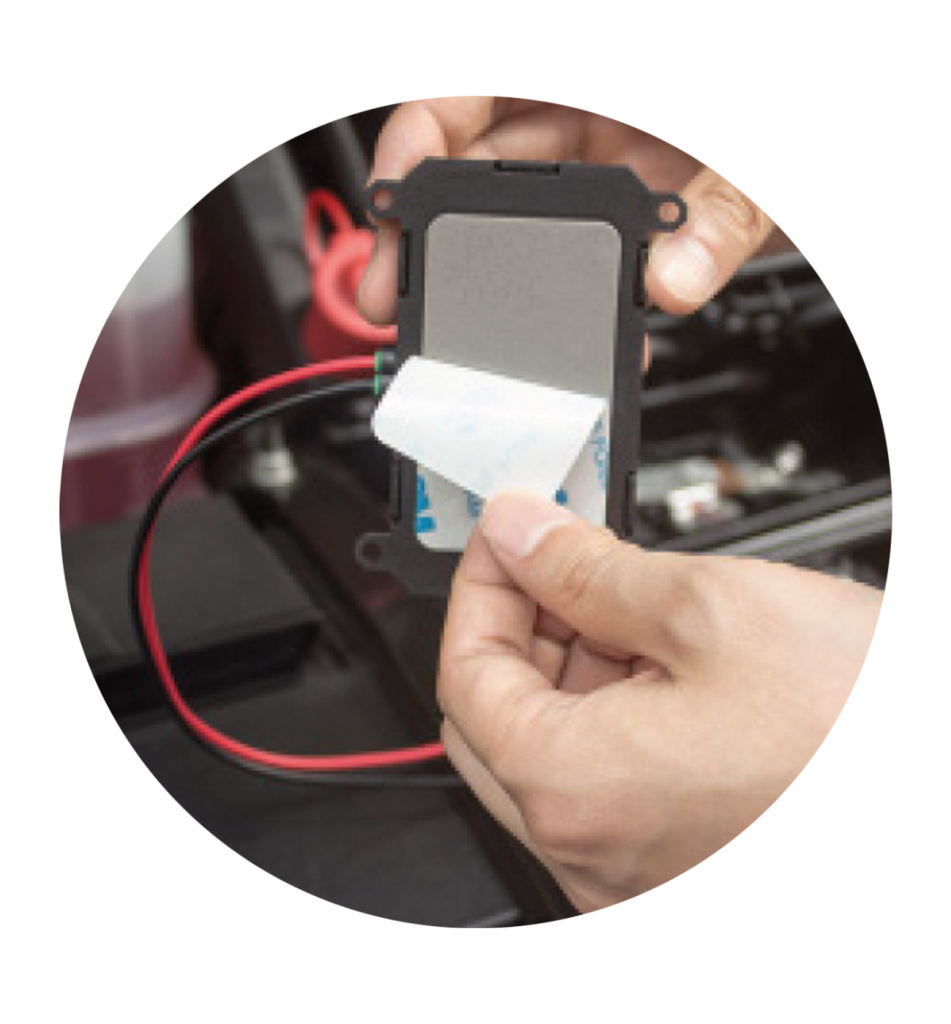 Step: 1
Preparation
Remove the protective filim from the adhesive strip on your GPS tracker
Step: 2
Attachment
Mount the finder on the vehicle battery. Orient it so that the ARROW is pointing toward the front of the vehicle.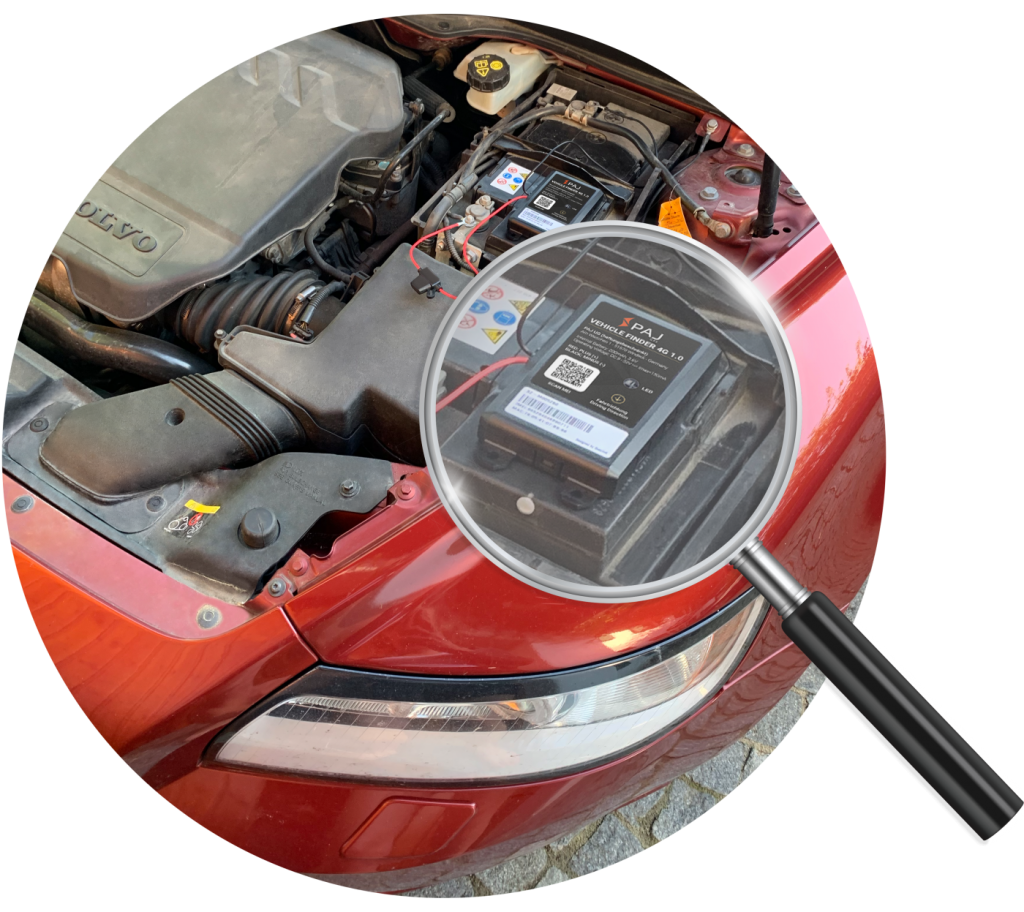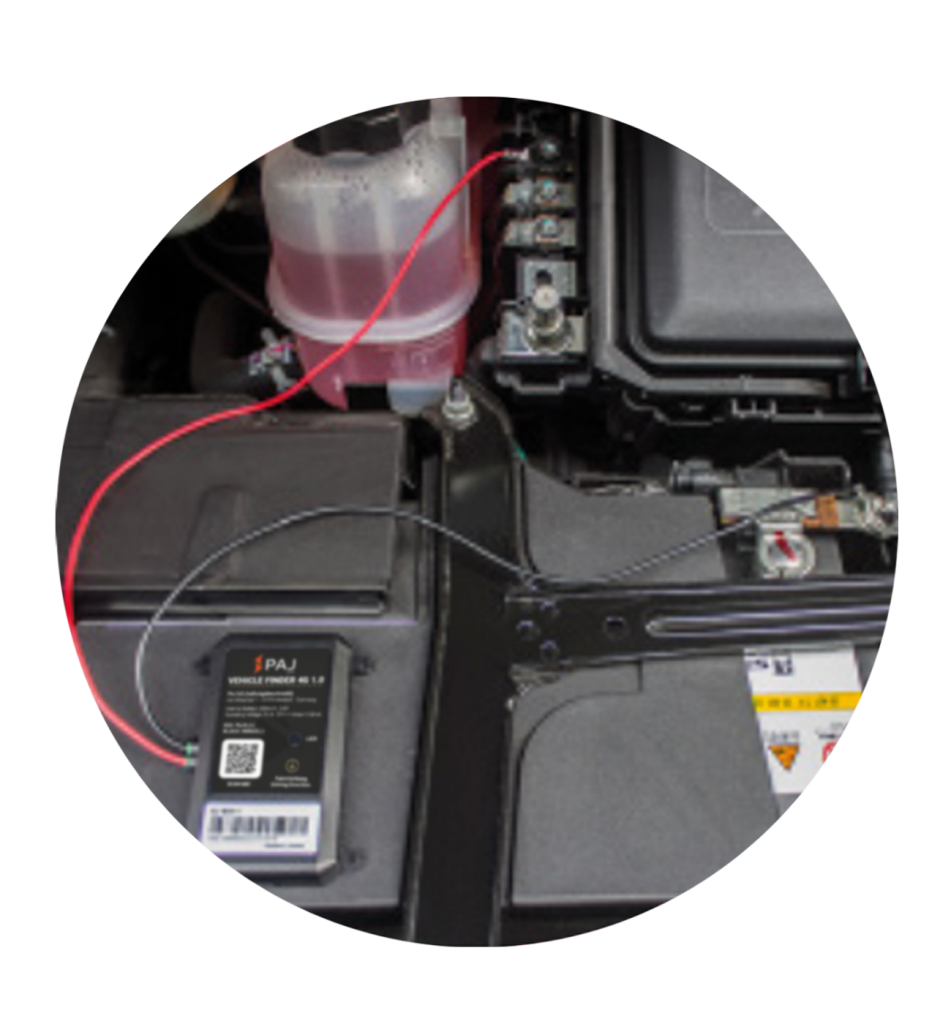 Step: 3
Installation
Connect the finder to the battery. The red cable with the fuse to PLUS (+) , the black cable to MINUS(-) .
Do you have further questions about the hardwired GPS tracker installation?
Feel free to contact our customer support if you have any further questions.
Contact
Download Instructions