GPS Tracker CAR OBD Finder 4G 2.0
Easy to Use
Once you receive the product, simply register on our FINDER Portal! The SIM card is already integrated into the device.
No Bulky Charges
Thanks to the direct connection to the car's electrical power, the CAR OBD Finder 4G 2.0 device is always ready to operate when you need it.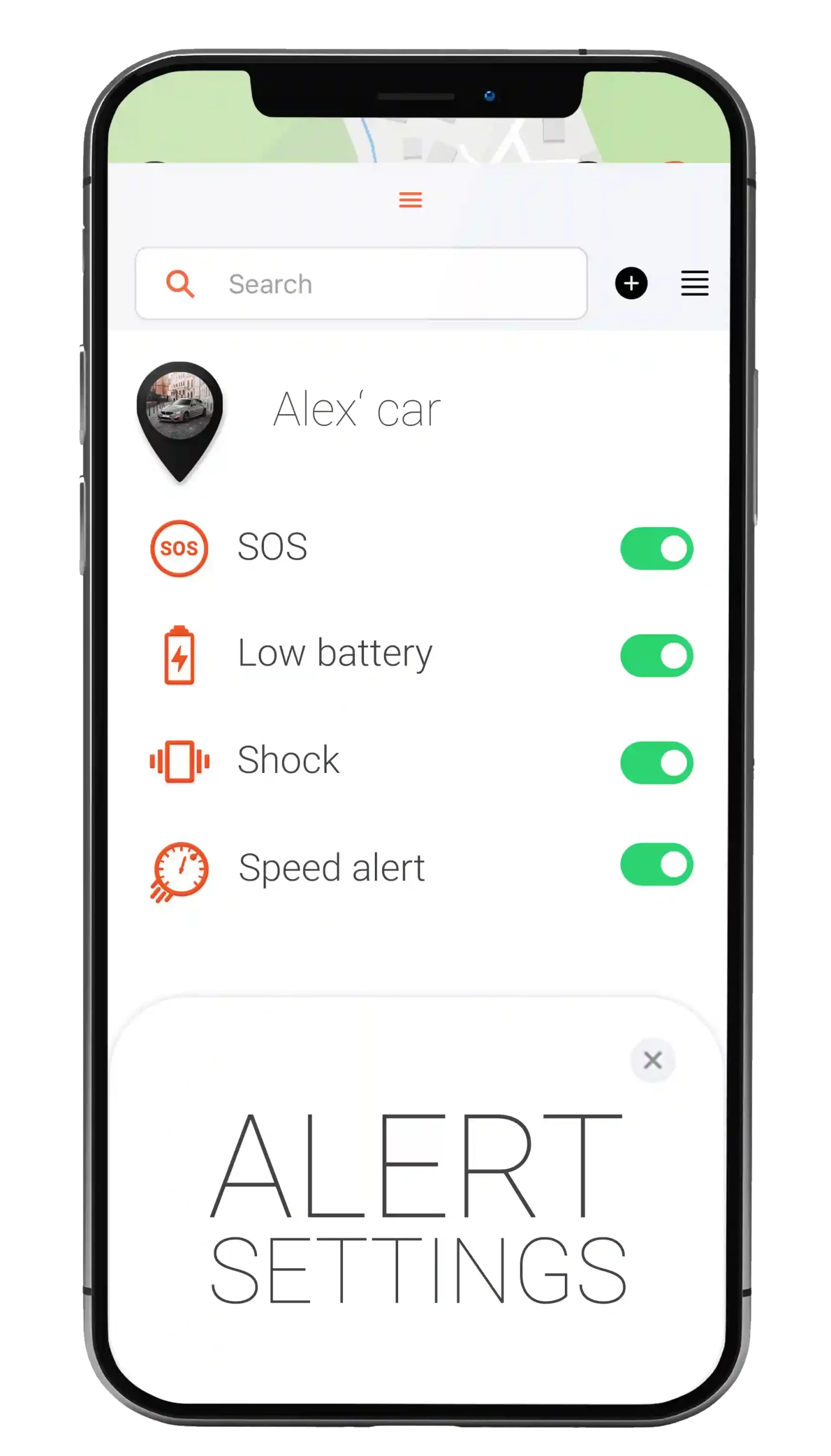 Motion / Vibration Alarm
Alarm message as soon as the GPS tracker is shaken or moved.
Power Disconnection Alarm
Alarm message as soon as the GPS locator disconnects from external power.
Geofence Alert
Alarm message when leaving the area defined by the GPS tracker.
Ignition Alarm
Alarm message as soon as ignition is inserted or deactivated.
Voltage Alert
Alarm message when the voltage deviates from the set threshold.
Coverage in over 100 countries
ADVANCED 4G TECHNOLOGY WITH NO ADDITIONAL COSTS.
To offer you the most advanced technology, the latest generation of our GPS Trackers is compatible with the 4G network. This ensures broader network coverage.
Learn More
Subscription to FINDER Portal
FINDER Portal requires a subscription for access. Already integrated into the GPS device, the SIM card ensures the best connection in over 100 countries, eliminating additional costs abroad and coverage limitations.
Monthly
$6.99 / month
Monthly Subscription
Annual
$4.99 / month
Annual Subscription: $59.88 on activation
Biennial
$4.17 / month
2-year Subscription: $99.99 on activation
CAR OBD Finder 4G 2.0
Quick Guide
M2M SIM Card (already included in the FINDER)
PAJ FINDER Portal from only €4.17 per month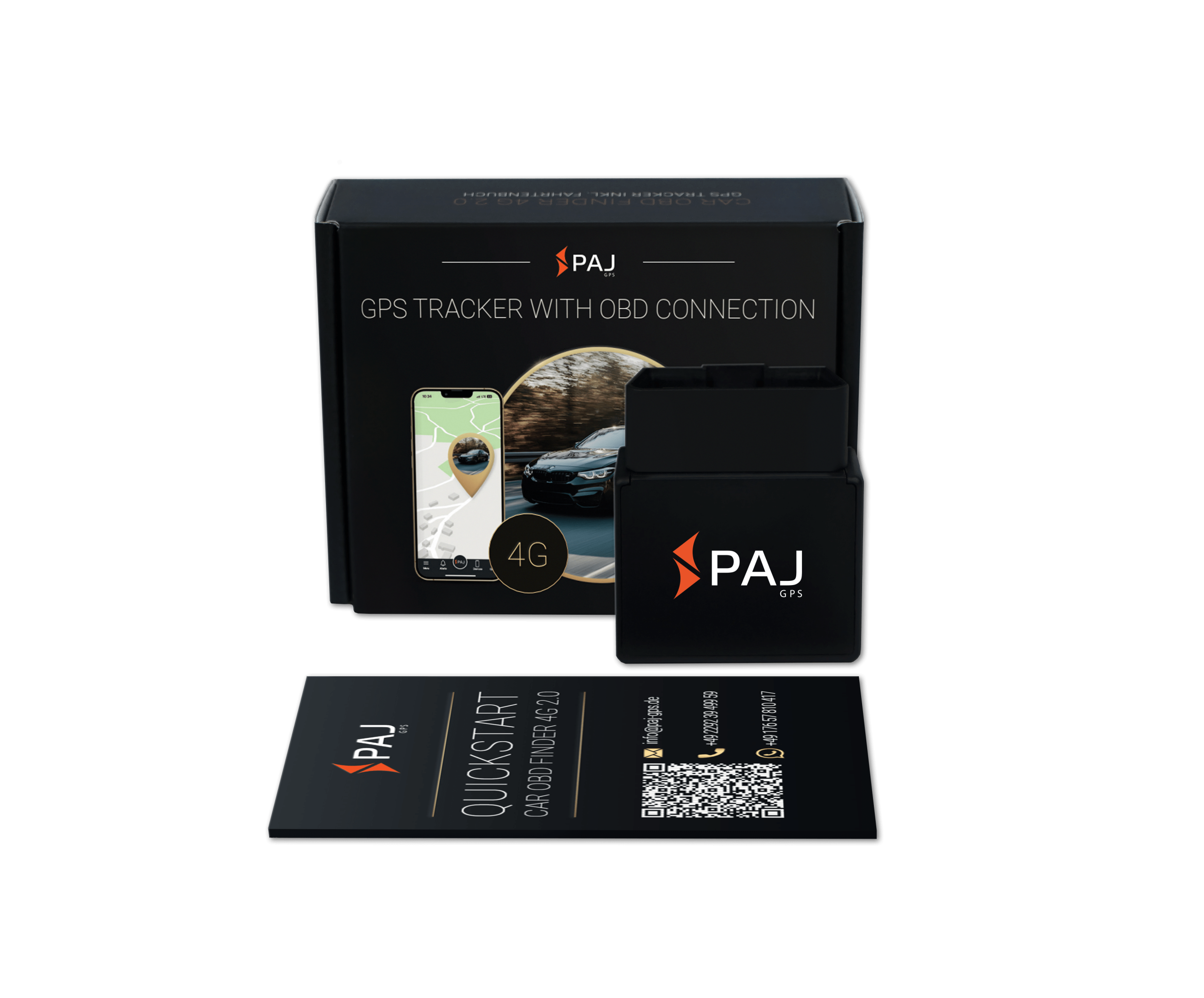 Technical Data
BATTERY LIFE: Directly from the OBD 2 interface
DIMENSIONS: 52.4 mm x 46.4 mm x 22.7 mm
WEIGHT: 45 g
GPS ACCURACY: Less than 10 meters, depending on GPS signal reception
BATTERY: 3.7V 140 mAh lithium-ion / Up to 12 hours of battery life
STARTUP TIME: 3-5 minutes. Standby: 1-3 minutes. Operation: 10-30 seconds.
CHARGER: No charger needed as it connects directly to the OBD interface
NETWORK: GSM/GPRS/LTE
GPS RECEPTION: -147 dBm / Operation: -156 dBm / Tracking: -162 dBm
LTE NETWORK: LTE/4G
LTE-FDD: B1/B2/B3/B5/B7/B8/B20
GPS CHIP: AT6558D
GSM BAND: GSM 900 MHz.
STORAGE TEMPERATURE: From -20°C to +50°C
OPERATING ENVIRONMENT: From -20°C to +50°C
WEEE-Reg.-Nr. DE 33887550